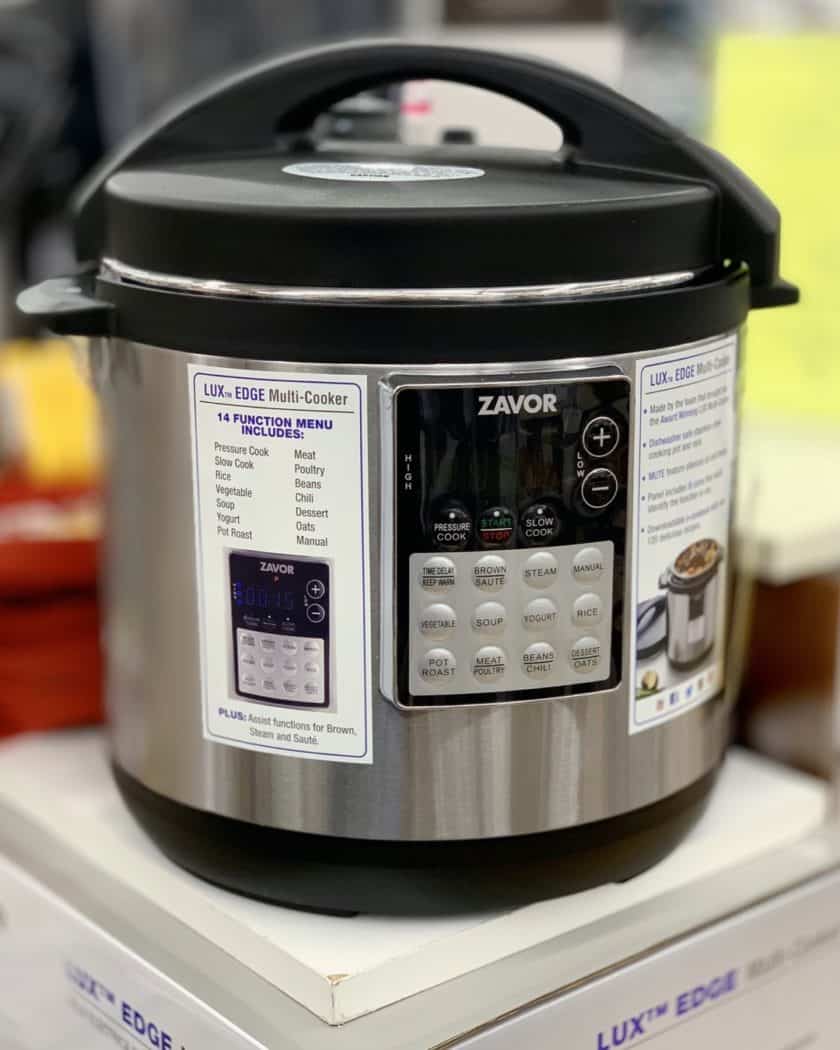 ZAVOR is the inspired creation of the team behind Fagor America. After closing its doors, the minds behind the top pressure cooker brand in the country put all their efforts into continuing the product line on their own terms, enter ZAVOR.
ZavorAmerica.com
I was worried we were losing the Fagor line of pressure cookers. Great news! I was wrong! Zavor has risen from the ashes of Fagor America.
UPDATE 2020-03-10: The original version of this post wasn't clear about the fact that Zavor America is a different company that isn't affiliated with Fagor in any way, other than a few employees that used to work at Fagor. At Zavor America's request, I have changed this post to make it clear. Here is a statement from Zavor:
Fagor America and Zavor America are 2 different legal entities and Zavor has no affiliation with Fagor. The only ties between the two are a few staff members that are former Fagor employees, and therefore Zavor America has no responsibility to cover or service Fagor products.
We understand some products look similar, but they are not the same as some of them are manufactured in different factories from the ones Fagor used and therefore do not share compatible components.

Zavor
The Fagor Duo was long a favorite cooker of mine. Zavor has released a similar model, the Zavor Duo (along with the Zavor Elite, a Macy's exclusive, and the Versa, a Bed Bath and Beyond exclusive..)
Even better is Zavor's line of electric pressure cookers, the Zavor Lux, Lux Edge, and Lux LCD, all in 4-, 6-, and 8-quart sizes. They're my favorite "Non Instant Pot" electric pressure cookers, and I'm glad they're still around to keep Instant Pot on their toes.
Zavor fixed a couple of my complaints about Fagor's old pressure cookers. They changed the gasket holder on the 8-quart lids, and they added a "Mute" feature to stop the beeping that made me crazy with the old Fagor. (Hold down both the + and - buttons to mute the beeping until the cooker is unplugged.) Wait a minute - are they actually reading my posts? No, that can't be...ahem.
Welcome, Zavor!
Website: ZavorAmerica.com
Zavor Lux Edge 8-Quart Multi-Cooker [Amazon.com]
Zavor Duo 8-Quart Pressure Cooker [Amazon.com]
Related Posts
Review: Fagor LUX 8 Quart vs Instant Pot IP-DUO80 - DadCooksDinner
Fagor America is Closing - DadCooksDinner
Things I Love: Pressure Cooker - DadCooksDinner
My Instant Pot Pressure Cooker Recipes Index (Also works with Fagor cookers…)
Enjoyed this post? Want to help out DadCooksDinner? Subscribe to DadCooksDinner via email and share this post with your friends. Want to contribute directly? Donate to my Tip Jar, or buy something from Amazon.com through the links on this site. Thank you.