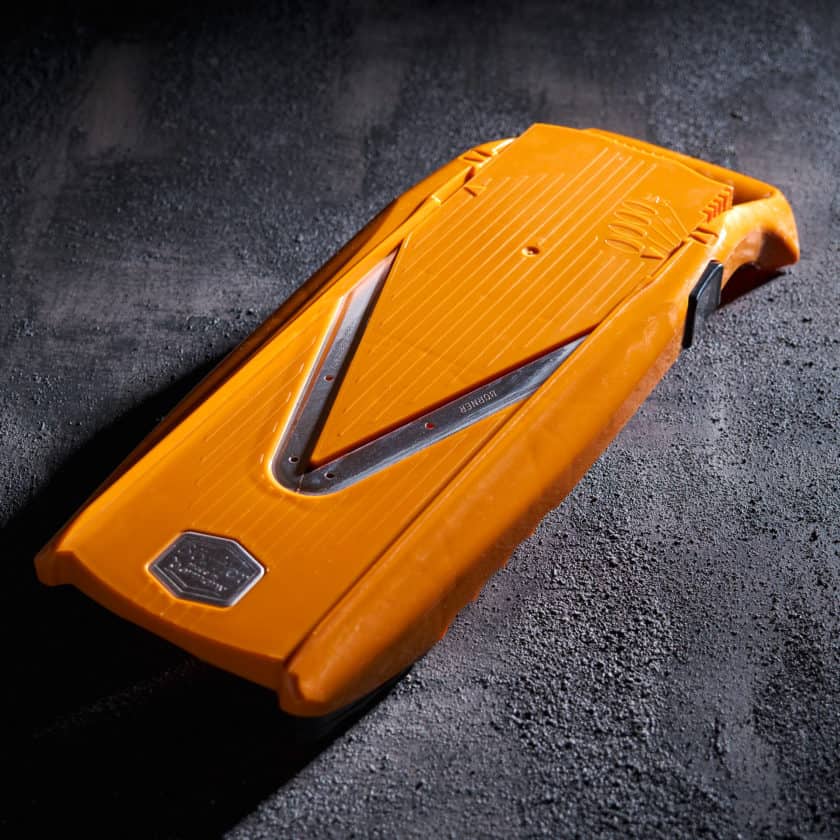 My mandoline is a death machine, just waiting for me to slip up and feed its blood thirst. But it makes such evenly sliced potatoes!
Every time I use it, it wants a sacrifice. So much so that I've nicknamed it Audrey II:
Feed Me Seymour (Little Shop of Horrors) [Youtube.com]
I know I should use the hand guard…but the potatoes are so small that they disappear into it. I know I should wear a cut-proof glove...but mine got chewed up the last time the bloodthirsty mandoline wanted a piece of me, and I never actually got around to ordering a replacement. It's fine. I'll be careful. I know what I'm doing.
Everything was going fine until the potato stuck. And my hand slipped. And oh no my index finger...
<No pictures because ew, you don't want to see this.>
My finger is healing…but it hurts to type the letters "N" and "M" because of where the cut is. Ow, ow, ow. That's right, I'm suffering for my art.
But the potatoes - they are so evenly sliced. I put Audrey II back in the cabinet, and ordered a new cut-resistant glove on Amazon.
There it sits, in its box. Waiting. Waiting for the next time I get sloppy, and let my guard down for a second. Waiting for its next chance to strike.
Ow.
Amazon affiliate links:
Related Posts
Cast Iron Spiral Skillet Potatoes
Things I Can Never Have Enough Of In My Kitchen
Review: Ceramic Knives
My other Instant Pot Pressure Cooker Recipes

Enjoyed this post? Want to help out DadCooksDinner? Subscribe to DadCooksDinner via email and share this post with your friends. Want to contribute directly? Donate to my Tip Jar, or buy something from Amazon.com through the links on this site. Thank you.