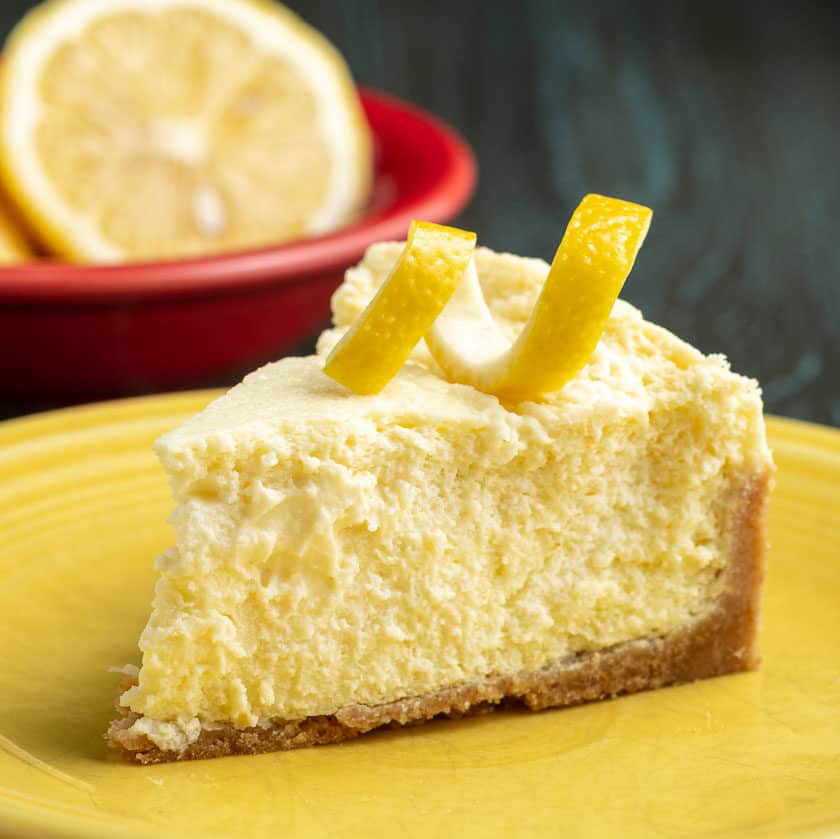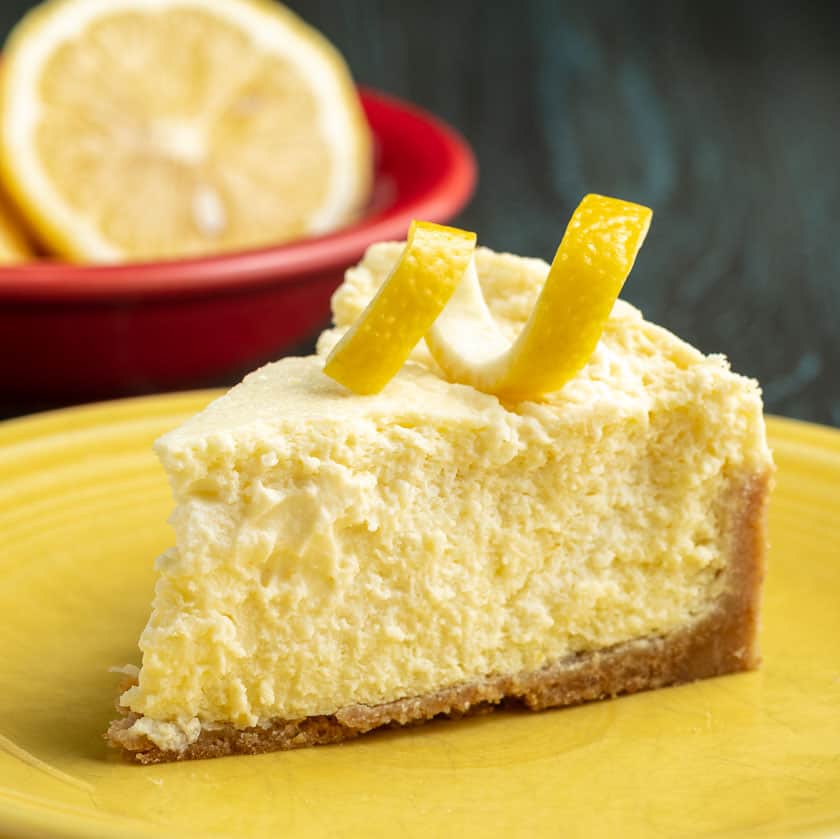 I love this lemon cheesecake. It's a little tart, a little sweet…ok, a LOT sweet…and so easy to make in a pressure cooker.
As I've mentioned many times before, I'm not a baker, I'm a cook. Baking is chemistry, a precise balance between water and flour, gluten and yeast. Cooking is much more seat of the pants: "let's throw it in there and give it a taste - we can always add more." I'm definitely that kind of person in the kitchen. "What's in the fridge - we can make it into something, I'm sure…"
Pressure cooked cheesecakes are my one exception, the only time I'm happy to bake. Or "bake" - essentially, I'm pressure steaming my cheesecakes. It's a fantastic technique, and my ace-in-the-hole when I'm asked to bring desserts to a party.
Recipe: Instant Pot Lemon Cheesecake
Link: Instant Pot Lemon Cheesecake
Related Posts
Instant Pot Chocolate Chip Cheesecake
Instant Pot Berry Cheesecake
Instant Pot Mini Cheesecakes
My other Instant Pot Pressure Cooker Recipes
Enjoyed this post? Want to help out DadCooksDinner? Subscribe to DadCooksDinner via email and share this post with your friends. Want to contribute directly? Donate to my Tip Jar, or buy something from Amazon.com through the links on this site. Thank you.