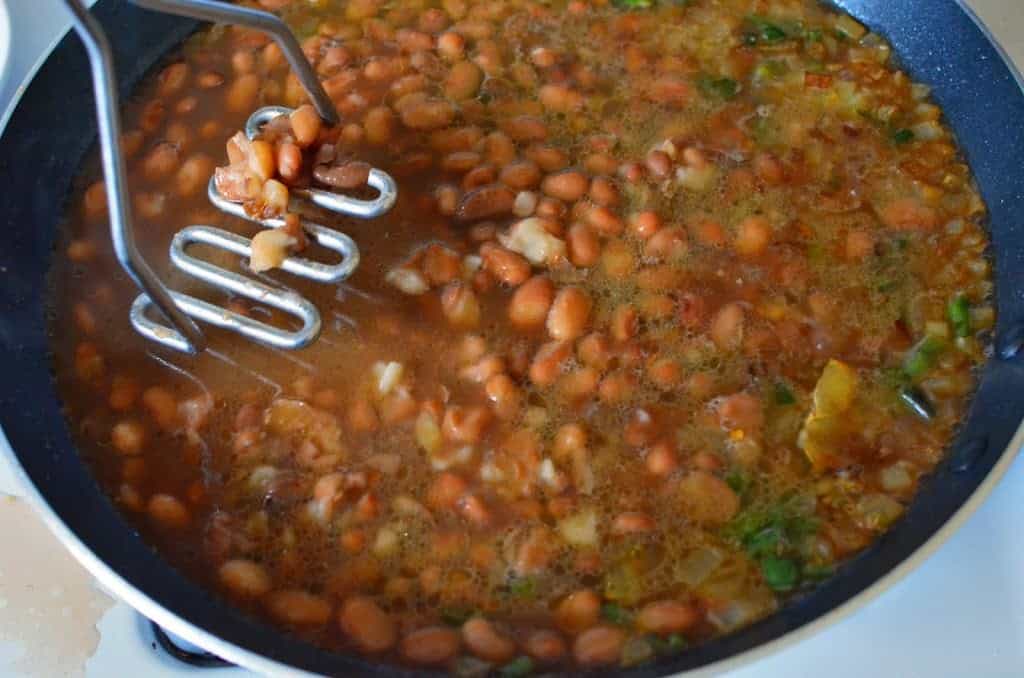 Tuesday's Instant Pot Pinto Beans recipe always leaves me with leftovers. Now, I know some people are anti-leftover, but hear me out - leftover beans in the freezer are a fantastic thing.
I freeze leftover beans in 2-cup containers, sized to substitute for canned beans. Homemade beans taste so much better than canned beans, even after freezing. Especially the bean broth - the liquid in a can of beans is not great, and I usually rinse it off before cooking. Homemade bean broth is amazing, adding extra depth and flavor to recipes.
But, what do I do with the freezer beans? If I'm in a hurry, I'll thaw them in the microwave and serve them as another batch of brothy beans. But, if I have a little time - and I don't need much time - I'll use them in my refried beans recipe, going straight to step 2 and frying the beans:
Throwback Recipe: Pressure Cooker Refried Pinto Beans
Recipe: Pressure Cooker Refried Pinto Beans - DadCooksDinner
What do you think?
Questions? Other ideas? Leave them in the comments section below.
Related Posts
Instant Pot Pinto Beans - DadCooksDinner
Pressure Cooker Refried Black Beans - DadCooksDinner
Pressure Cooker Quick Chili with Canned Beans - DadCooksDinner
My other Pressure Cooker Recipes
Enjoyed this post? Want to help out DadCooksDinner? Subscribe to DadCooksDinner via email and share this post with your friends. Want to contribute directly? Donate to my Tip Jar, or buy something from Amazon.com through the links on this site. Thank you.