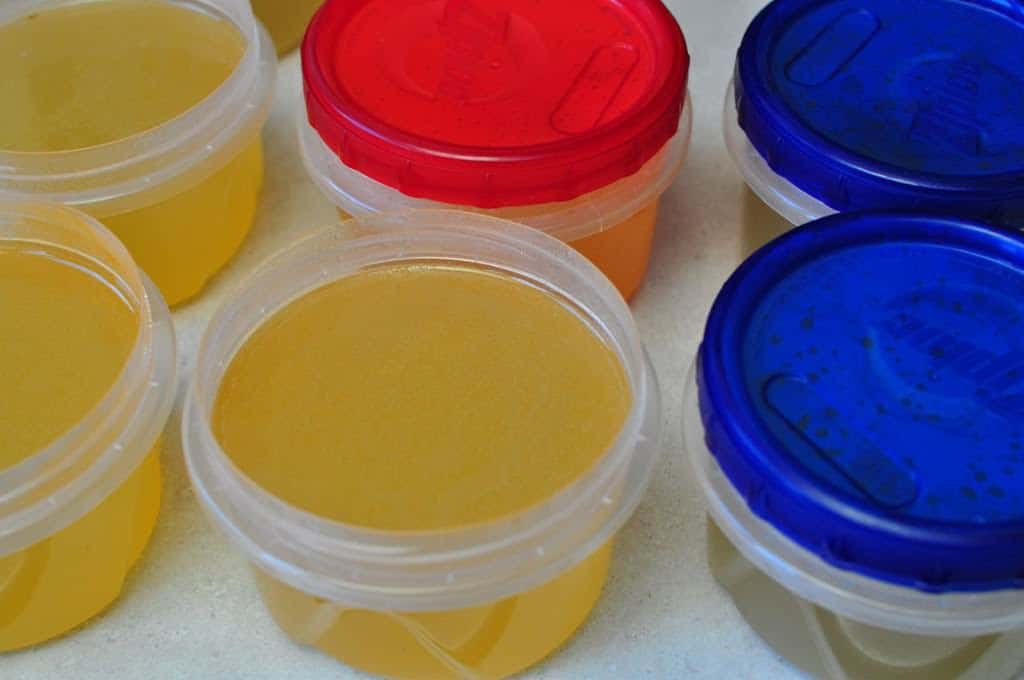 Thanksgiving night.
Exhausted.
Too much turkey.
Too much wine.
Too much stuffing.
Ready to collapse.
One last thing to do: make turkey stock.
Break up turkey carcass to fit in the slow cooker.
Add an onion, a carrot, a celery rib, and bay leaves.
Cover with cold water.
Set cooker on low for 12 hours.
Stumble to my bedroom and sleep for 12 hours.
Wake up the next morning to the smell of turkey soup.
What could be a better way to spend the day after Thanksgiving?
Recipe: Slow Cooker Turkey Stock
Equipment:
Ingredients
Carcass from a roast turkey, broken into pieces so it will fit in your slow cooker
1 large onion, trimmed and halved
1 large carrot, scrubbed and halved
1 celery rib, halved
2 bay leaves
Water to cover (about 4 quarts)
Directions
1. Slow cook the stock
Put everything in the slow cooker and add the water to cover. Slow cook on low for 10 to 12 hours.
| | |
| --- | --- |
| Everything in the pot | Low for 12 hours |
2. Strain the stock
Remove the solids from the cooker using a slotted spoon and discard. Strain the liquid through a fine mesh strainer, then refrigerate for up to 4 days or freeze for later use.
| | |
| --- | --- |
| Done! | |
Notes
This recipe needs a large (6 quart or larger) slow cooker. I add as much water as I can without overflowing the slow cooker.
It helps to have a slow cooker with a removable insert - it is easier to lift out and pour the stock through a fine mesh strainer. If you don't have a removable insert, use a ladle to remove the stock.
The necessary ingredients are the turkey and the onion. No carrot? Skip it and add another onion. No celery? Skip it and add another onion. No bay leaves? Skip them. No worries. Sure, they're nice to have, and add a variety of flavors to the stock. But if the option is no stock at all, go with the stripped down version.
What's my favorite turkey stock? I prefer my "revisited" pressure cooker turkey stock. But any of the turkey stock recipes I've published will give you stock that is light years better than the stuff they sell in cans in the grocery store. Use the stock method that works best for you. And, I have to say, this one is dead easy.
What do you think? Questions? Other ideas? Leave them in the comments section below.
Related Posts:
What do you use turkey stock for? Turkey soup, of course:
Southwestern Turkey and Black Bean Soup
Turkey Ramen Soup
Turkey, Chickpea and Vegetable Soup
*Enjoyed this post? Want to help out DadCooksDinner? Subscribe to DadCooksDinner using the RSS or Email options on the right, link to this post from your blog, recommend DadCooksDinner to your friends, or buy something from Amazon.com
through the links on this site. Thank you.