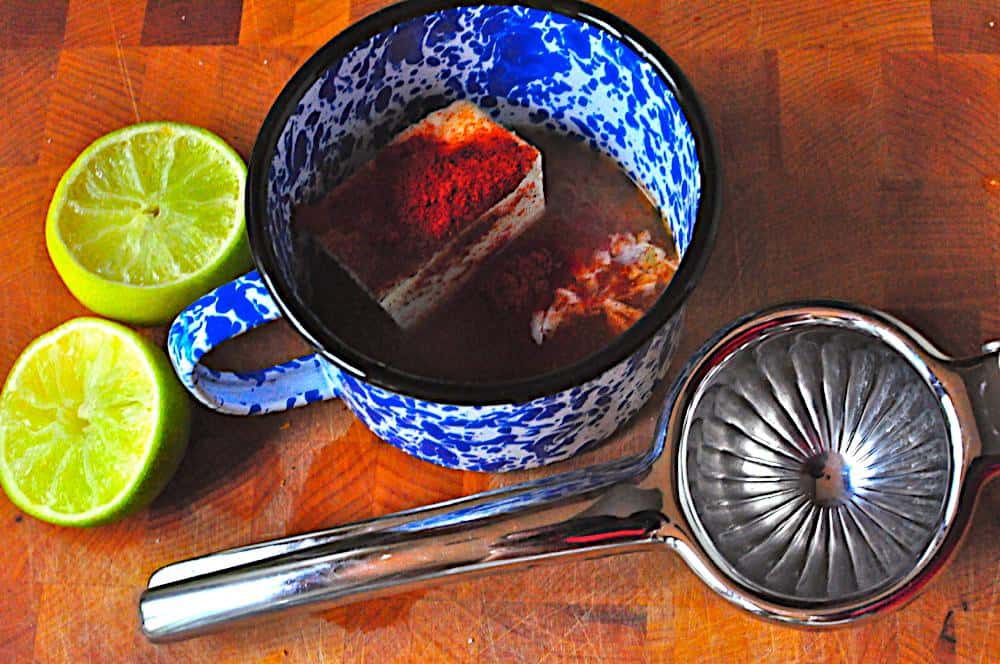 I use a lot of citrus juice in my cooking - lemon juice, lime juice, and occasionally orange juice. My citrus press is in constant use. It rarely makes it back to the utensil drawer; I grab it out of the dishwasher and start squeezing.
Until recently, my standard press was the Amco enameled aluminum orange squeezer squeezer. It is sturdily built - it takes a lot of pressure to squeeze the juice out of a piece of lemon. It is large enough to hold an orange, as well as the lemons and limes I usually press.
*I don't understand why they sell sets of lime, lemon AND orange squeezers. Why have all three cluttering up the cabinet, when the largest one works with all different sizes of citrus?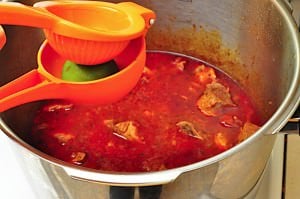 My only complaint about the Amco is the enamel coating. I would carefully hand clean it after every use. Even with careful cleaning, the enamel would start to chip around the juice holes, exposing the aluminum. Eventually the chipping would get bad, and I would throw away the squeezer and replace it with a new one.
I tried many different squeezers, and I was always disappointed. The force required to repeatedly press juice out of a lemon would break them within a month. After each one broke, I buy another new Amco, and it would last for another year before the enamel started to chip again.

I have finally found a replacement that works - the Norpro stainless steel juice press. I've owned it for six months now, much longer than any other non-Amco press, and it is still squeezing away. Even better, because of the stainless steel, I can toss it in the dishwasher when I'm done. No more careful hand washing to try to save the enamel. The only downside is the Norpro stainless is not as large as the Amco orange squeezer. The Norpro can fit limes, lemons and tangerines; anything bigger than a small orange won't fit.
If you use a lot of citrus juice in your cooking, check out the Norpro stainless juice press. Highly recommended.
Disclaimer: With all my "Things I Love" posts, I am not receiving anything from the manufacturer. I bought the items with my own money. I use these tools every day in the kitchen, and I would hate to live without them. If you buy something through the Amazon.com links on my site I get a small commission from the purchase. Thank you!
(OK, I'm good with the FCC now.)
Related Recipes:
Lemon-Herb Dressing
Grilled Corn with Chipotle-Lime Butter
Salmon Saute with Tequila Orange Sauce
Norpro Stainless-Steel Citrus Juice Press
*Enjoyed this post? Want to help out DadCooksDinner? Subscribe using your RSS reader or by Email, recommend DadCooksDinner to your friends, or buy something from Amazon.com through the links on this site. Thank you!