What's that? It's supposed to be #ThrowbackThursday? Whoops…
Last week was crazier than usual - planning for an extended vacation, a couple of big birthdays (Happy Birthday, Dear!) and a health scare in my family. (Get well, Matt!) I didn't have the time - or, more importantly, the focus - to work on a new recipe post, so I spent the time cleaning up a few things that have been bothering me.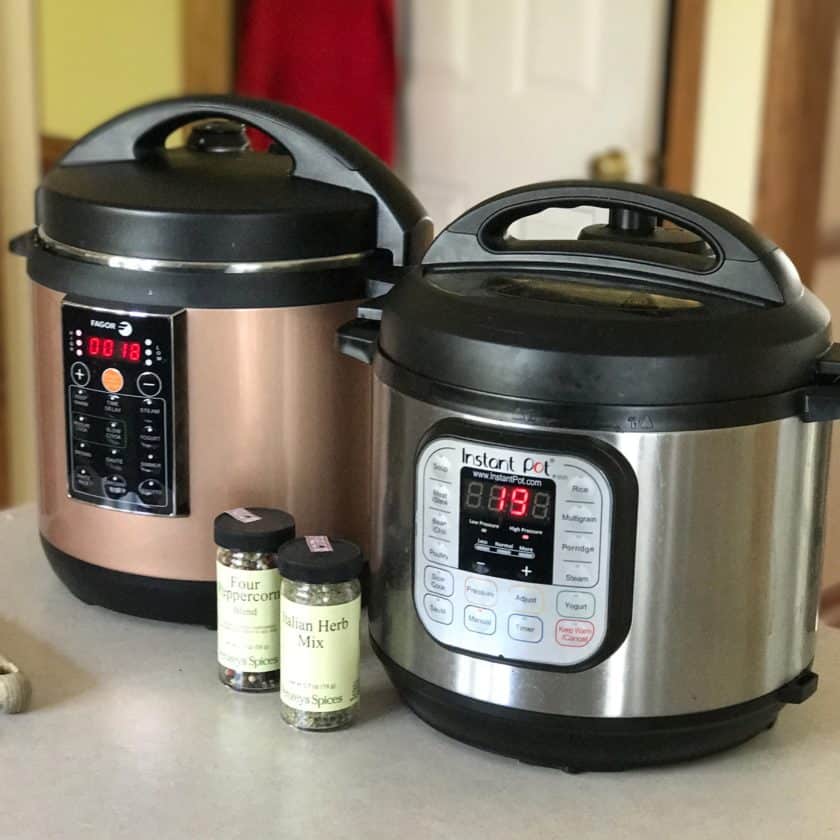 Some of the work is behind the scenes - there's a blog redesign coming! - but some of it is updates to my Which Pressure Cooker Should I Buy and Instant Pot Frequently Asked Questions posts. If you are a newer reader, and haven't seen those posts, head on over and check them out. They are two of my most popular posts, and they answer a lot of the questions I get.
If you already read them, here's a summary of the two big changes:
My favorite pressure cooker is now the Instant Pot Duo 60 Plus. It pushed my long-time favorite, the Instant Pot Duo, out from under my kitchen island. That's where my primary pressure cooker lives. (All my other pressure cookers are on a shelf in the basement - they're easy to get to, but not quite as convenient as the one I keep upstairs, so they only come out when I think I need them for something specific - recipe testing, or a large recipe that needs the 8 quart pots.) If you own the Instant Pot Duo, I would not rush out to replace it with the Plus, unless you're a kitchen gadget fanatic like me. The Duo is still a great pressure cooker. That said, I like the updated display on the Plus - It has much more information than the LED numbers on the old Duo.
Adding the information from the comments in the Instant Pot as a Slow Cooker? post to my Instant Pot FAQ. Thank you to everyone who took the time to comment - I wouldn't have learned as much about the problems with Instant Pot slow cooking without your help. I rarely use the slow cooker settings on my Instant Pot. The summary in the comments is: the IP is not a good slow cooker - don't throw out that old crock pot yet. (This doesn't bother me, and I still recommend the Instant Pot, because it is my favorite Pressure Cooker - like I said, I rarely use the slow cooker modes.)
So, did I miss anything? Anything else I should add to the Instant Pot Frequently Asked Questions, or my Which Pressure Cooker Should I Buy posts? Let me know in the comments below.
Related Posts
Instant Pot Frequently Asked Questions
Instant Pot as a Slow Cooker?
Which Pressure Cooker Should I Buy?
My Pressure Cooker Recipes
Enjoyed this post? Want to help out DadCooksDinner? Subscribe via eMail or RSS reader, recommend DadCooksDinner to your friends, and buy something from Amazon.com through the links on this site. Thank you!