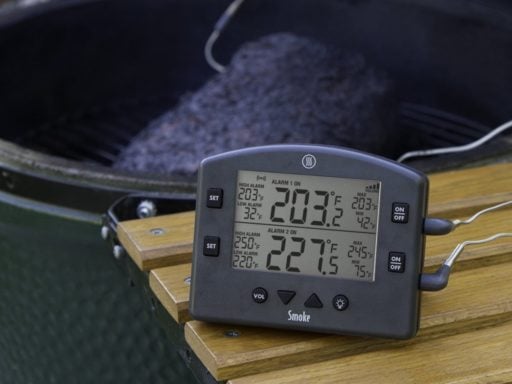 ---
FCC Notice: I am a Thermoworks affiliate - any Thermoworks products you buy through the links on this page will give me a small commission, and help support DadCooksDinner. Thank you for your support! That said, I love Thermoworks. I used their thermometers for years before becoming an affiliate, and highly recommend them.
---
My friends at Thermoworks announced a new thermometer…and my gadget lust is strong for this one.
The Thermoworks Smoke is a 2 channel wireless thermometer, perfect for backyard grilling and barbecue…especially if you want to grill year-round.
The Smoke is a souped-up version of my ChefAlarm probe thermometer, with two heat-resistant probes instead of one, and a wireless receiver.
Let's start with 2 probes. Why is that second probe important? Two probes let you track the temperature in the food and in the grill at the same time. If you have long, outdoor cooks with charcoal (like, say, pork shoulder, turkey, or ribs), then you want to know the temperature of both the food and the grill.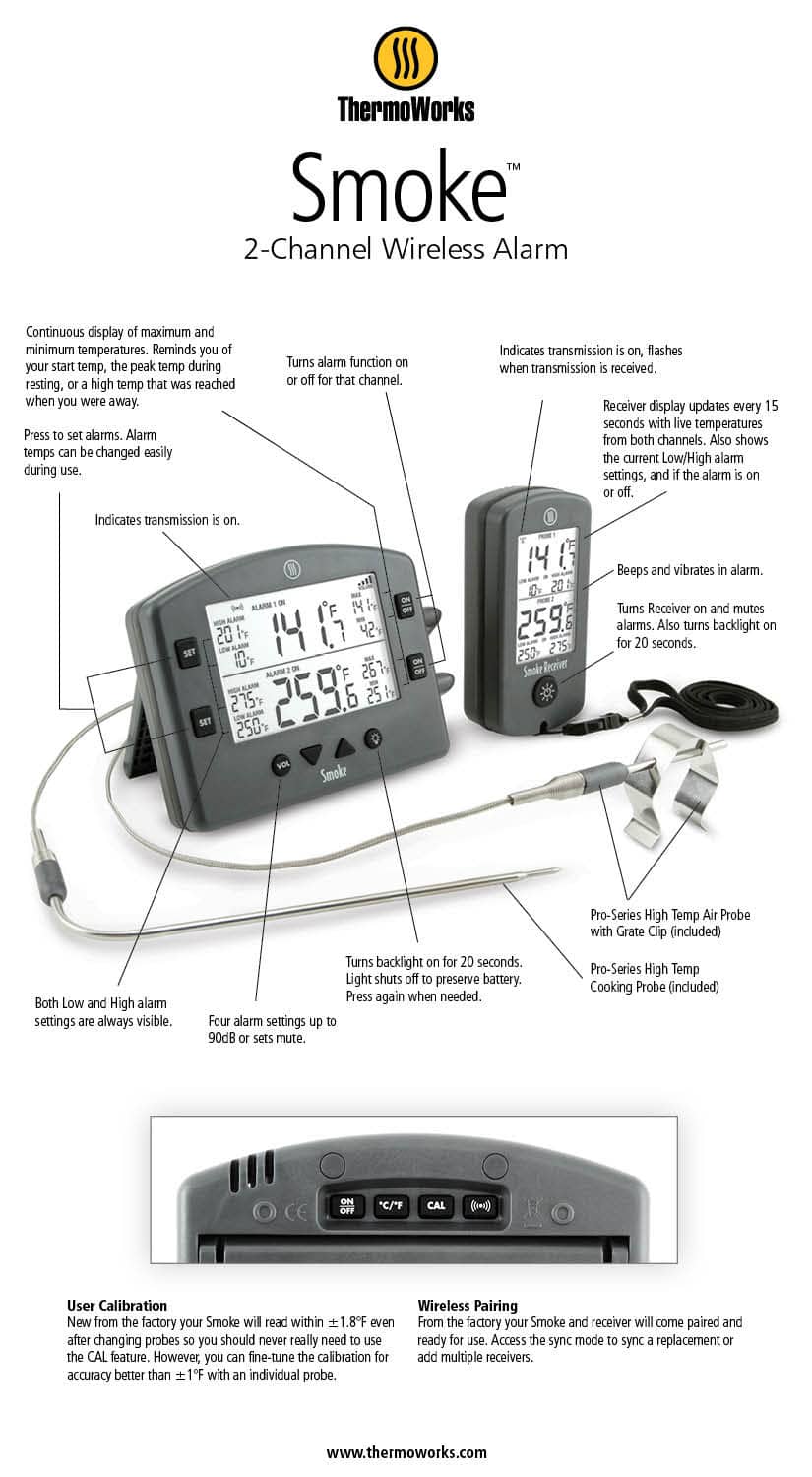 Even better, the Smoke has a wireless receiver, so you can keep an eye on the temps from as far as 300 feet away with line-of-sight. I have had a few wireless thermometers, but none of them had anywhere near that range. Those old receivers would lose their connection if I went into the TV room to check on the football game.1I gave up on wireless thermometers years ago, after an overcooked Thanksgiving turkey. Not that I'm bitter or anything. Walls will cut down on the distance the signal can travel…you won't get 300 feet through concrete, brick, and wood…but I believe Thermoworks has a remote that will let me get me away from the window right next to the deck without losing its signal. And, believe me, if you're an all-weather griller, you want to be able to go inside. After all…Winter is Coming.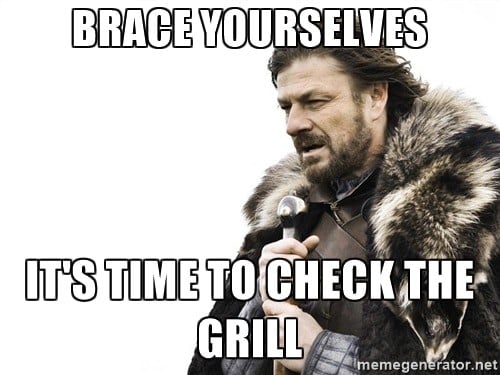 Now, 300 feet is fantastic, but there is more coming in 2017. Thermoworks is working on the Smoke Gateway, a WiFi link and app that add on to the Smoke. The Smoke Gateway will connect the Smoke to your WiFi network, transmitting the temperature to the app on your phone, no matter where you go. This is it. We're living in the future.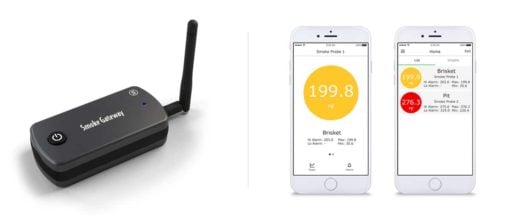 Looking for a Christmas gift for the backyard barbecuer? Or, want to help them on Thanksgiving, when they're running in and out of the house, trying to check on the grill and the rest of the meal? The Smoke is perfect for them. (And, if you *are* the backyard barbecuer in the family? Treat yourself!)
The Thermoworks Smoke is shipping on October 20th. I've already got my pre-order in.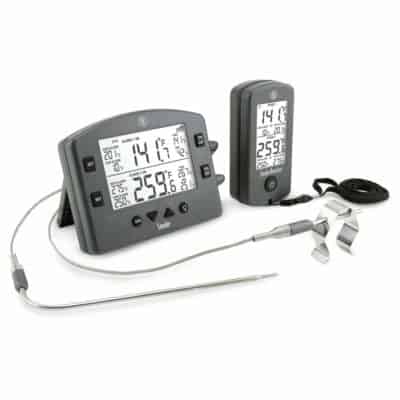 Thermoworks Smoke [Thermoworks.com]
Enjoyed this post? Want to help out DadCooksDinner? Subscribe to DadCooksDinner via eMail or RSS reader, recommend DadCooksDinner to your friends, and buy something from Amazon.com through the links on this site. Thank you.