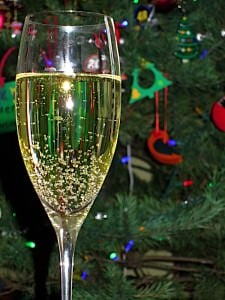 Here are my resolutions for 2010:
Try something new:
The most fun I've had over the last year has been trying out new things:
Oh, yeah, and writing a blog. What I love about food is that there is always something new to explore. I haven't decided what the next thing is, but I'm leaning towards one or more of the following:
Ethnic cuisines:
Canning
Rotisserie Stuffed Cornish Game Hens
**My brother-in-law Travis gave me a Japanese cooking package for Christmas - a cookbook, dried seaweed, kombu, dried sardines...now I know which one to lead with...
Use the cookbooks I have:
Instead of buying a bunch of new ones, dig into the cookbooks I already have. I bought some great cookbooks last year, which I enjoyed reading. But I didn't cook much from them. A recipe here, a recipe there...and that was about it. I read them more for inspiration and flavor combinations than as a direct source of what I'm going to cook. This year I will cut back on my cookbook purchases, and focus on what I already own.
*But…Steven Raichlen's Planet Barbecue
is coming…and so is Rick Bayless's Fiesta at Rick's
…and Robb Walsh's The Tex Mex Grill
…and that's just in May.
**Darn. I've already broken this resolution, haven't I? It's just a matter of time.
Eat healthier, and blog healthier:
Yes, this blog has been very heavy on the Meaty Main Dish side of recipes. They're fun! I love cooking them, and writing about them. Not to mention eating them. But I don't feel like I'm giving an accurate picture of how I actually eat. I'm going to try to get more interesting side dishes posted in the new year. *But don't worry - I'm not giving up on the meaty main dishes entirely. In fact, I'm trying to line up a pork belly so I can give it a try on the rotisserie.
What do you think? Any suggestions? What are your cooking resolutions for the new year? Leave them in the comments section below.
Happy New Year, everyone!
*Enjoyed this post? Want to help out DadCooksDinner? Subscribe using your RSS reader or by Email, recommend DadCooksDinner to your friends, or buy something from Amazon.com through the links on this site. Thank you!