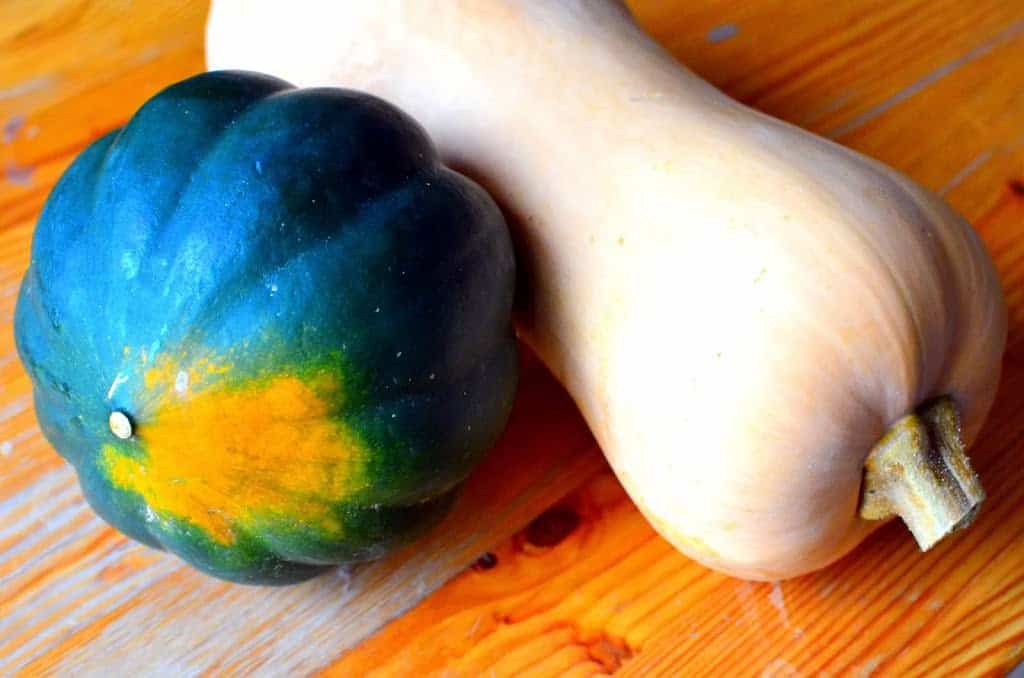 Fall has arrived - I picked up my last CSA box of the season. All the produce from late summer, the tomatoes, corn, and peppers are gone. We're left with potatoes, parsnips, carrots, and winter squash.
Every year, I accumulate a few winter squash. An acorn squash from the CSA, a butternut squash from the farmers market, a pie pumpkin from the grocery store. And then…they sit. And sit. And sit some more.
How do they last so long? They've been cured for a couple of weeks before they get to the store, or the market, which dries them out and hardens the skin, preparing them for long term storage on my kitchen counter. They're good for a few months if they're bruise free and kept dry.
Months pass. Why are they still on my counter? I feel guilty every time I see them. But…cleaning squash is a hassle. That hard skin, protecting them from rot, is also a lot of work to cut. Scraping out the seeds is messy, and each squash doesn't yield much meat. I have good intentions, but when push comes to shove, and dinner needs to get on the table, I reach for something easier to prepare.
I'll use the squash tomorrow, I promise.
Denial is not just a river in Egypt. This post is my cry for help.
What do you do with winter squash?
How do you prep them? How do you cook them? What type do you prefer - Butternut, Acorn, or some other squash? (Delicata? Kabocha? Red Kuri? I love squash names.)
I'll start. Here are the two lonely winter squash recipes on DadCooksDinner:
OK, as written, the second recipe uses sweet potatoes. But it's based on the Modernist Cuisine technique for butternut squash. That counts, doesn't it? (No?)
Like I said. I'm in Denial…
What do you think?
Squash recipes? Leave them in the comments section below. (Please!)
Related Posts:
What do I do with: The Bok Choy issue
What do I do with: The Kohlrabi issue
What do I do with: The Asparagus Issue
*Enjoyed this post? Want to help out DadCooksDinner? Subscribe to DadCooksDinner using the RSS or Email options on the right, recommend DadCooksDinner to your friends, buy something from Amazon.com
through the links on this site, or donate through my tip jar. Thank you.