---
FCC Notice: I'm an Amazon affiliate; I get a small commission on any Amazon purchases you make through the links on DadCooksDinner. Thank you!
---
I was holiday shopping on Amazon, and noticed some new Instant Pot silicone accessories. I love their silicone pinch mitts, so I bought the new silicone steam rack and colorful sealing rings to test them out. Here are my thoughts after using them for a few weeks: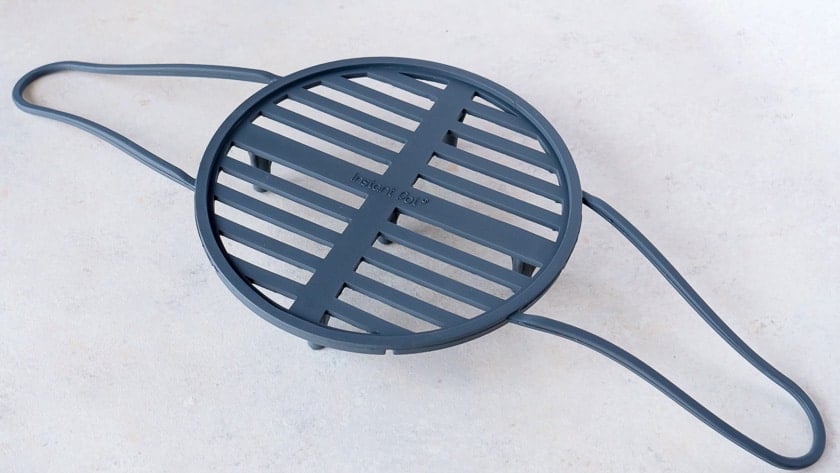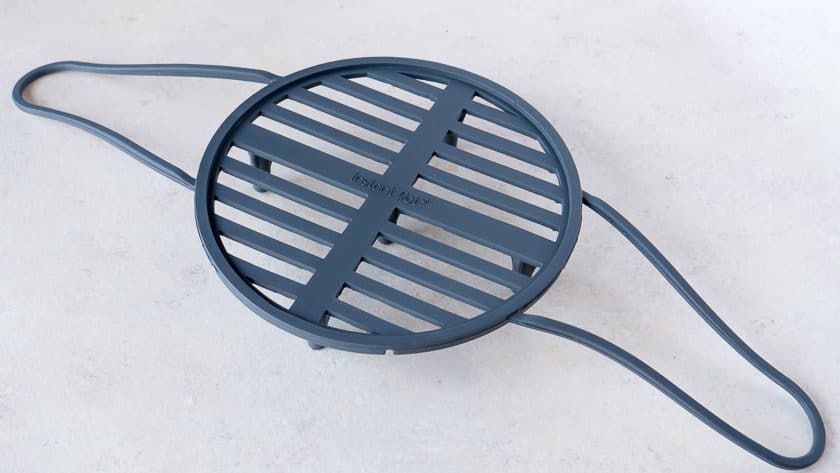 Instant Pot Silicone Steam Rack
Now, I almost didn't buy this one. My first thought was: What's wrong with the metal steam rack that came with my Instant Pot? Why would I want one of these floppy things?
Why? Because those floppy handles are fantastic! They are a lot easier to grab than the thin, slippery wires on the standard rack. And, the flexible handles wrap around the sides of my pressure cooker cheesecake pan. I don't need to make foil slings for cheesecake any more - that alone is worth the $8.99. I have a new favorite rack for my pressure cookers.
Instant Pot Silicone Steam Rack [Amazon.com]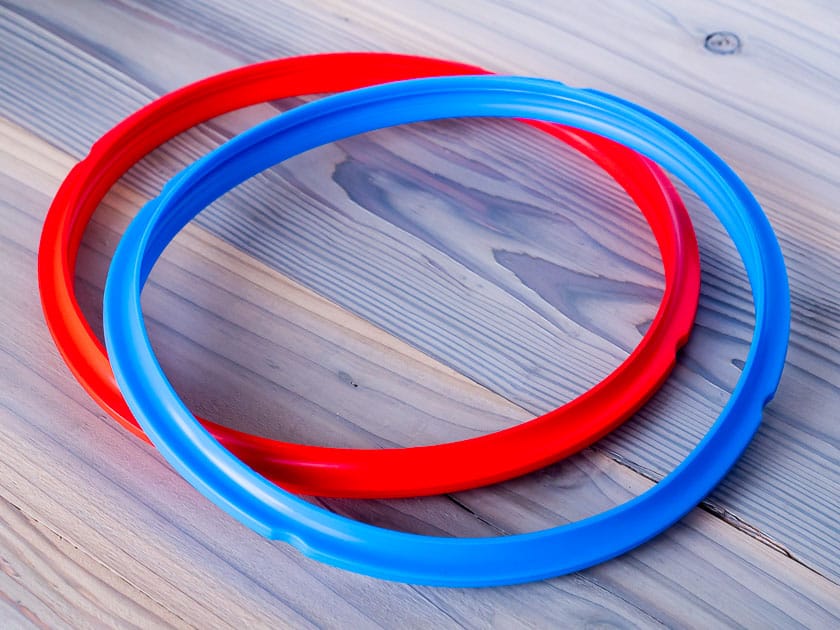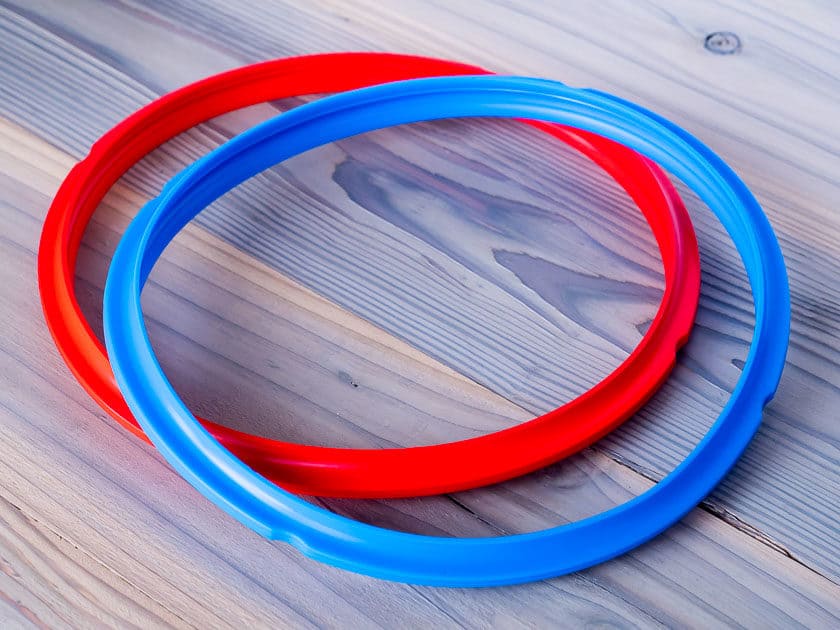 Instant Pot Sealing Ring 2-Pack (in Red and Blue)
Some people worry about smells trapped in their silicone sealing rings - they keep a second ring for recipes with a strong smell, like chilis and currys. For those people, a set of color-coded rings is an obvious purchase.
As you can probably tell from my "those people (looks down nose)" attitude, I don't bother with separate rings. Yes, I can smell something on the ring when I'm done with some recipes. (I cook a lot of chili.) When I'm done cooking, chili or not, I clean my sealing ring in the dishwasher. (I toss it in the top rack, looped around some of the glasses.) After it dries, I store it loose in the lid, upside down on top of the cooker base, to let it air out. I've never noticed any smells transferring between cooks.
That said…I do keep a second ring on hand, as a backup. This is a holdover from my stovetop pressure cooker days. Gather round, kids, and let me tell you about the before times. In the good old days, pressure cooker sealing rings were made out of rubber. They had to be hand washed - none of this fancy machine dishwashing, no sir! And they worked great…for a few years. Then they would lose their flexibility. When the lid started leaking steam in all directions, it was time to replace the ring. And we liked it that way! (Now get off my lawn, you meddling kids. Grumble.)
Ahem. Sorry. Where was I?
Long story short: When I buy a new pressure cooker, I also buy a second sealing ring, just in case. If I have a second ring, why not make it colorful? I think I'm part hummingbird, attracted to the reds and blues. Do I need more sealing rings? No. But they're so pretty. I had to have them.
Instant Pot Sealing Ring 2-Pack - 6 Quart Red/Blue [Amazon.com]\
Wait, there's more…
When I was adding the Amazon links this post, I noticed Instant Pot added a silicone cake pan, loaf pan, steamer basket, and steamer set. I guess I'll have to buy those as well. (That is to say: More new toys! Whoohooo!)
What do you think?
Questions? Other ideas? Leave them in the comments section below.
Related Posts
Review: Instant Pot Silicone Mitts
Instant Pot Ceramic Nonstick Inner Pot
Pressure Cooker New York Cheesecake
My other Pressure Cooker Recipes
My other Pressure Cooker Time Lapse Videos
Enjoyed this post? Want to help out DadCooksDinner? Subscribe to DadCooksDinner via eMail and share this post with your friends. Want to contribute directly? Donate to my Tip Jar, or buy something from Amazon.com through the links on this site. Thank you.