Ten years. Holy cow.
In 2008 I was a food fanatic with a seven-year old, a five-year old, and a three-year old, and a brand new blogspot account. Now I have a high school senior, a daughter itching to get her learners permit, and a just-turned teen. And a successful food blog.
It's easy to get caught up in the rhythm of posting every week. Stepping back, seeing where I am now, and how much I've grown in ten years? That's harder. I'm wired to worry about today's problems, not to sit back and reflect. But, ten years is such a big, round number that I can't let it slide by. So, here are a few thoughts about ten years of writing DadCooksDinner.
What have I learned?
Get better by doing the work. How did I learn to cook? I cooked dinner every night for my family. How did I learn to write? I wrote ten years worth of blog posts. I was a hobbyist photographer back before I had kids, but the improvement in my pictures after ten years is startling. Do the work. Day after day, year after year, I built up to where I am now.
Follow your obsessions. Pressure cooking? Rotisserie? Sous vide? Cast iron? I love all of them. But, you can tell from the blog's name - I thought I'd write mostly about home cooking, getting dinner on the table for my family. What caught people's interest was the more offbeat stuff. I went down rabbit holes, often because I couldn't find the information myself, and that's what everyone wants to read about.
Illegitimi non carborundum. Living online attracts interesting characters. To paraphrase Mel Brooks: You've got to remember these are just simple folks. People of the land. The common clay of the new West. You know…morons. Now, to be clear, I don't have big troll troubles. Food blogging doesn't attract online mobs, baying for blood. But I do get nasty comments. That's what the delete button is for. My website, my rules: if I invited you over for dinner, would you make that comment? If not…it's gone. (As a bonus, deleting makes it hard to respond and escalate the situation.)
Learn from mistakes, but don't obsess over them. This is related to both the "Delete" and "Get better by doing the work" topics above. I'm not perfect, especially if I'm learning by doing. So, If someone is complaining, do they have a reason? Do I need to be clearer? Did I copy and paste and forget to fix something? (Copy and paste will be the death of me.) Being Wrong on the Internet happens. I should admit I was wrong, correct the issue, and not beat myself up about it.
Comparing myself to others is poison. Do I have a Food Network show, a cookbook deal, a fanatic Facebook following? No. And yet, I am a successful food blogger, with millions of page views a year. Imagine that! If I went back in time, and told past me I'd have millions of page views, I'd be ecstatic. (After asking future me why I didn't bring a sports almanac, of course.)
Keep learning. I've been writing for ten years - but I can always get better. My pictures can pop more, my videos can tell more of a story, my writing can get tighter. Food is an endless topic. There's always something new to discover. Keep learning!
A few building blocks along the way
Here are the milestones that stand out from my ten years of food blogging:
August 23, 2008: Chipotle in Adobo Puree First post! I leave this one up to remind myself how far I've come. It's…well, it's not good. The pictures, the writing, the fact that it's not really a recipe, even… But, even so, it's how I got started.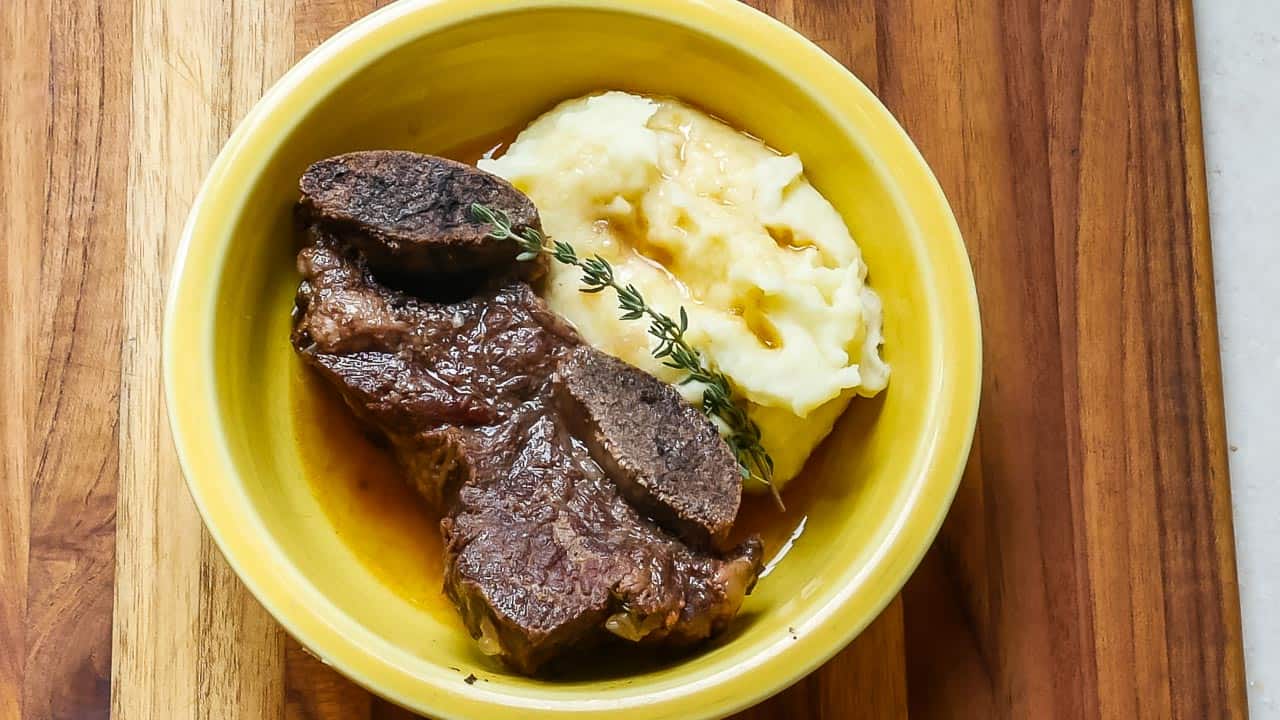 January 2009: Rotisserie Cornish Game Hens and March 2010: Pressure Cooker Short Ribs. My first recipes to get ranked on the first page of Google's search results. Suddenly, I had readers who weren't friends and family - random strangers on the internet were reading!
June 2009: Grilled Ribeye Steaks with Mediterranean Herb Butter. I win the Akron Steak Cook-off with one of my recipes!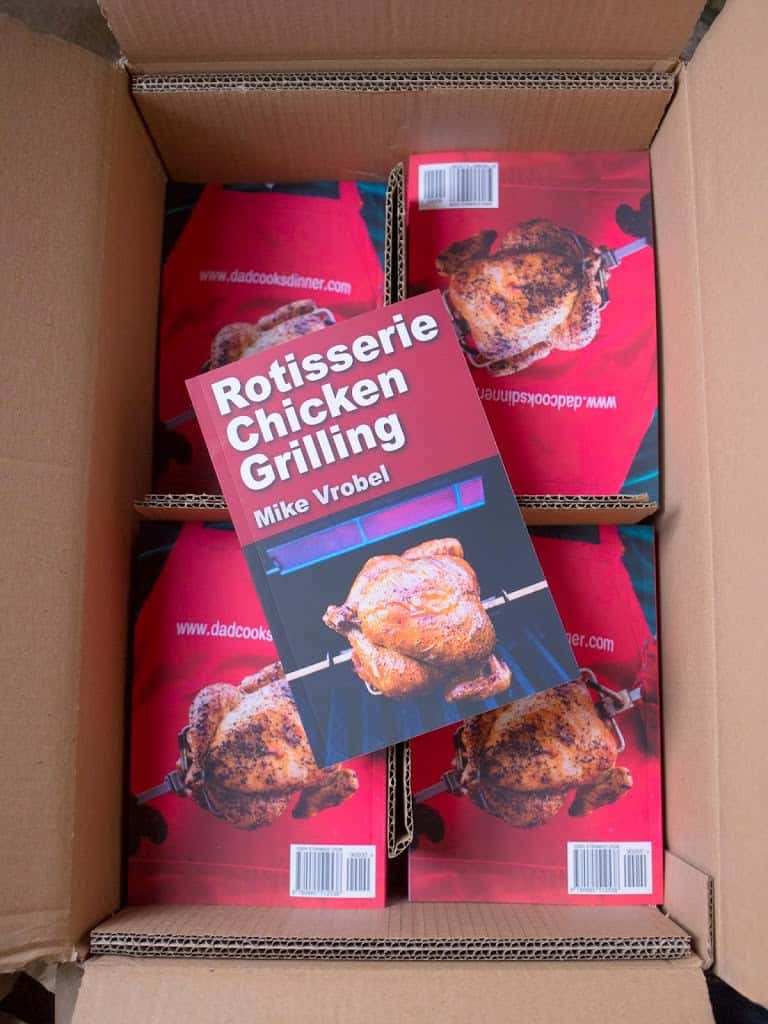 May 2012: Rotisserie Grilling Cookbook(s). I self-publish my first cookbook, which continues to sell well for me on Amazon. (My follow-up books, Rotisserie Chicken Grilling and Rotisserie Turkey… not so much. I'm proud of them, but they're not selling anywhere near as well as the original. Too niche of a niche.)
October 2012: The Instant Pot I was a stovetop pressure cooker snob for years, but the Instant Pot slowly pulled me over to the electric side. I bought a 6-quart LUX in October 2012, and fell head-over-heels in love with Instant Pot when I got the Duo in early 2014.
February 2014: Oaxaca, Mexico - My first major road trip (paid for by the blog itself!) I spend a week in cooking classes, and still dream about mole coloradito.
December 2014: How To Rotisserie a Prime Rib video. This one should really be dated about 6 months later, when YouTube's algorithm decides it likes my video, and it takes off. It's currently approaching 3 million views on YouTube.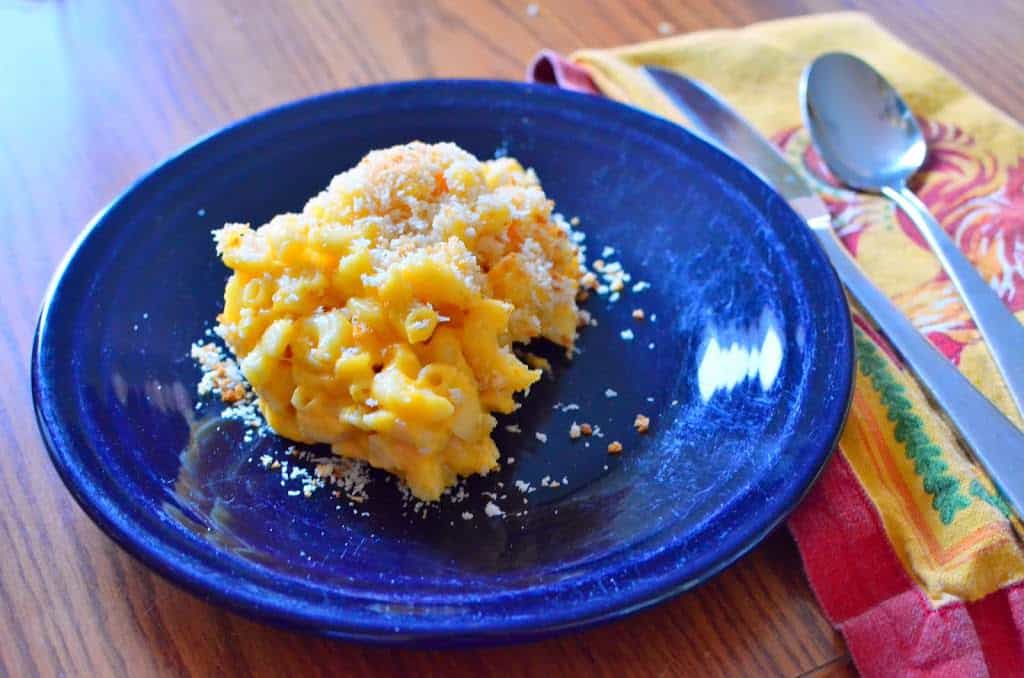 December 2015: Pressure Cooker Mac and Cheese - my first recipe that really blew up, and a sign of the Instant Pot wave to come.
December 2016: Pressure Cooker Baby Back Ribs - my other long-running Instant Pot favorite.
February 2017: Sous Vide Boneless Ribeye Roast - I love sous vide for medium-rare beef, and this recipe took off over Christmastime
January 2018: Pressure Cooker Asian Zing Chicken Wings - My most popular post from this year (so far)
Thank you
Thank you to Diane for all the love and support.
Thank you to Ben, Natalie, and Tim, who make me proud to be a Dad who cooks dinner.
Thank you to my family and friends for the years of unexpected recipe testing.
Most important: thank you for reading. Writing for a decade is a lot of work; without you, I would not have made it. Thanks for following along on my journey, and let's chat about it again in another 10 years!
Mike Vrobel, August 2018
What do you think?
What's your favorite post? Anything I should talk about during the next 10 years? Tell me about it in the comments section below.
Enjoyed this post? Want to help out DadCooksDinner? Subscribe to DadCooksDinner via email and share this post with your friends. Want to contribute directly? Donate to my Tip Jar, or buy something from Amazon.com through the links on this site. Thank you.