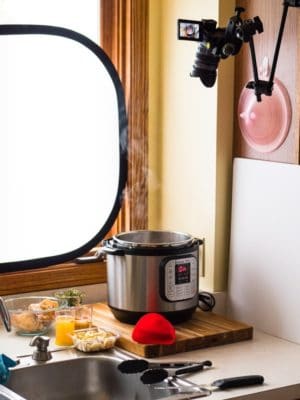 The other day, my friend Judy said that Fall is the real start of the new year. "That's it!". She's absolutely right - I think it's the rhythm of the school year - but I always treat Fall as when I start new projects. (New Years Resolutions are for when those projects aren't going so well…but that's another story.) So, it's appropriate that my blog anniversary is in late August.
Specifically, August 20th, 2008. DadCooksDinner started when I posted a recipe (and I use the term "recipe" loosely) for Chipotle en Adobo Puree. It's 2017 now - holy cow - and I've been writing here for 9 years. I've know I've been doing this for a while, but 9 years? That's a lot of recipes.
2016–2017 recap
As you probably noticed, I leaned into pressure cooking even more over the last year. This has been good for the blog, from a traffic standpoint; the Instant Pot is a cultural phenomenon, and pressure cooker baby back ribs, chicken legs, quick chili, and New York cheesecake are some of my most popular recipes.
I have also focused on video, making a short time lapse of almost every recipe this year. I enjoy these, and they are expanding my video skills, but they have not been that popular on YouTube. (They're doing a little better of Facebook, but Facebook doesn't bring me a whole lot of love. Facebook wants you to stay on Facebook, not leave to some blog for the recipe.) I'm going to keep making the videos - they're pretty easy to put together with my current workflow - but I'm considering changes in the new year.
I also took a month off from the day job. (One of the best perks of my day job is a sabbatical every 5 years.) We hit the road to the East Coast, and had a great time in Montreal, Maine, New York City…and then "back home" to our cottage in Madison, OH. I still feel like I'm trying to get caught up after the trip, though…gone for a month punched a huge hole in my schedule.
So, what's coming in the next year? That blog theme redesign I teased last week is Coming Soon. Very soon. (Hopefully next week. Fingers crossed.) I'm plugging away at my pressure cooking cookbook; I'm finally keeping the procrastination monster at bay, and making progress on the writing. And…other than that, I don't know what the new year will bring. That's part of the beauty of blogging: I never know what's coming next.
Finally, a shout out to my loyal readers. I love writing this blog, but I doubt I could have kept it up for 9 years if you were not reading what I have to say. Thank you!
Top 5 recipes in 2017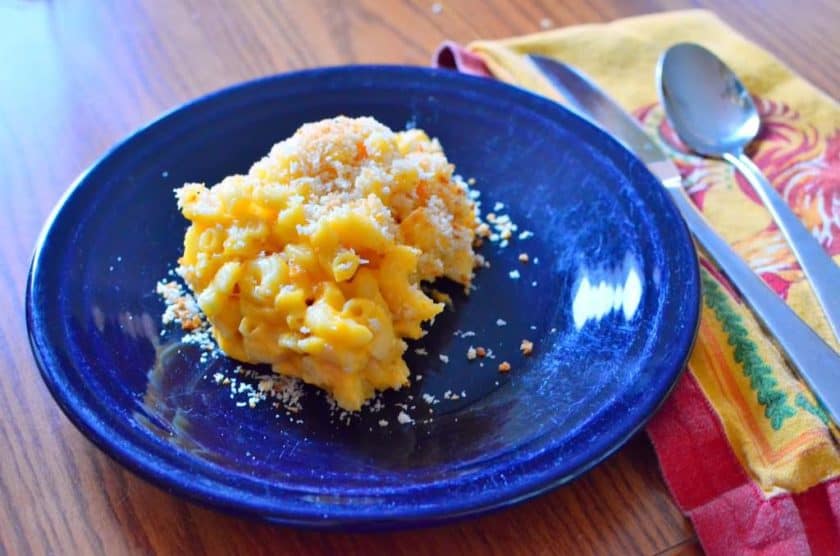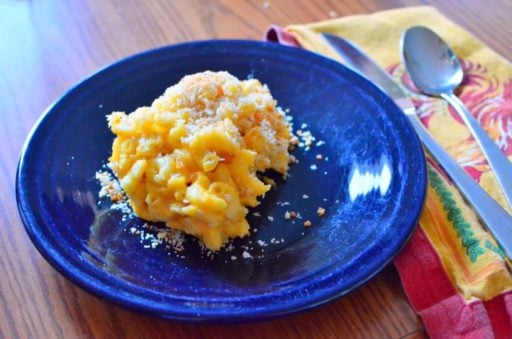 Pressure Cooker Macaroni and Cheese - Dad Cooks Dinner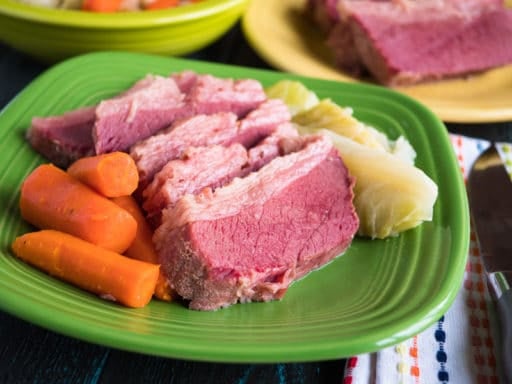 Pressure Cooker Corned Beef and Cabbage - Dad Cooks Dinner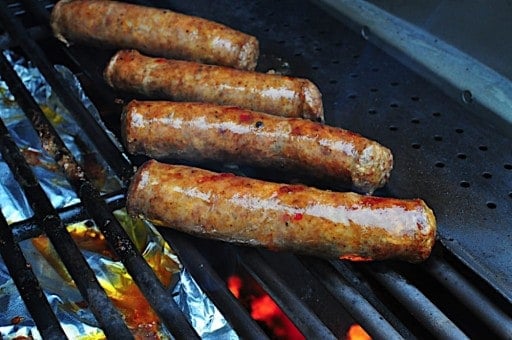 Basic Technique: Grilled Sausages - Dad Cooks Dinner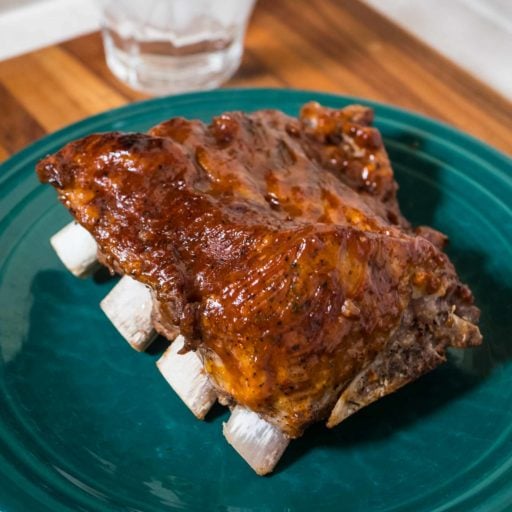 Pressure Cooker Baby Back Ribs - Dad Cooks Dinner (Did I mention this is my new breakout hit? You'll see it again soon...)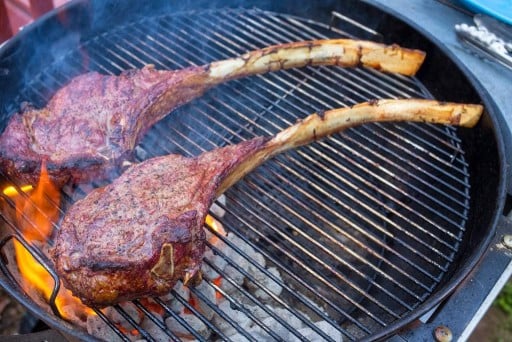 Grilled Tomahawk Steak (Long Bone Ribeye, Reverse Seared) - Dad Cooks Dinner
Honorable mention:
Top 5 new recipes (recipes published in 2017):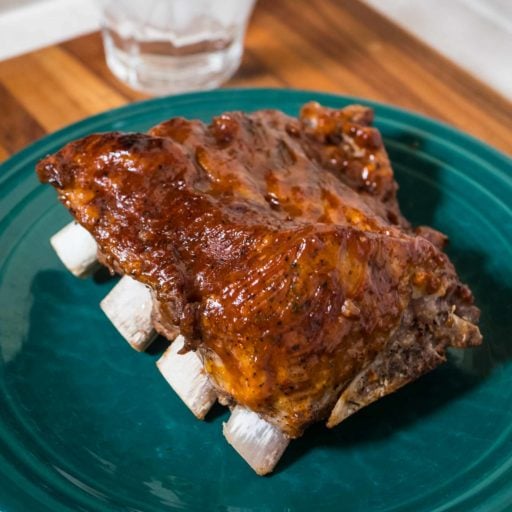 Pressure Cooker Baby Back Ribs - Dad Cooks Dinner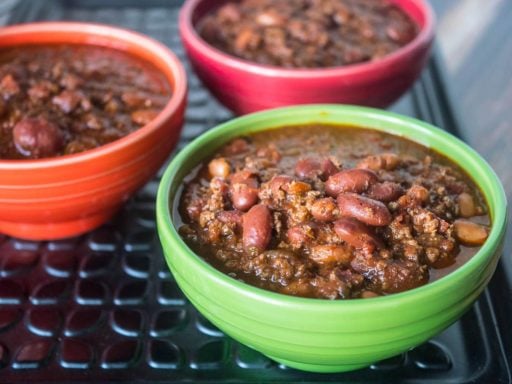 Pressure Cooker Quick Chili with Canned Beans - Dad Cooks Dinner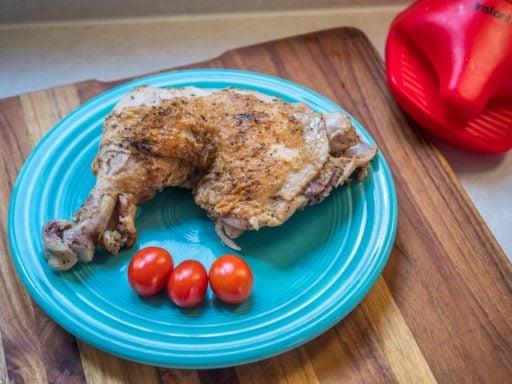 Pressure Cooker Chicken Legs with Herb Rub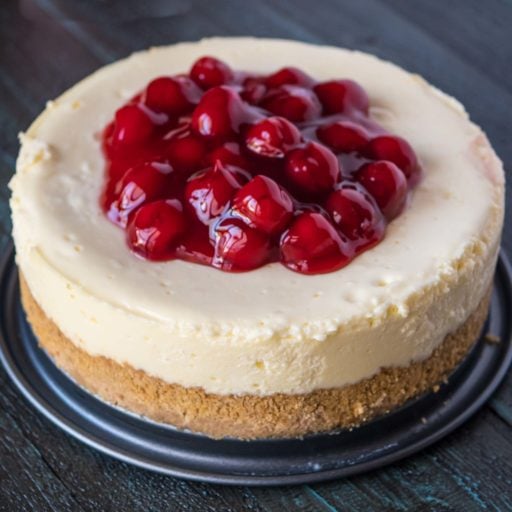 Pressure Cooker New York Cheesecake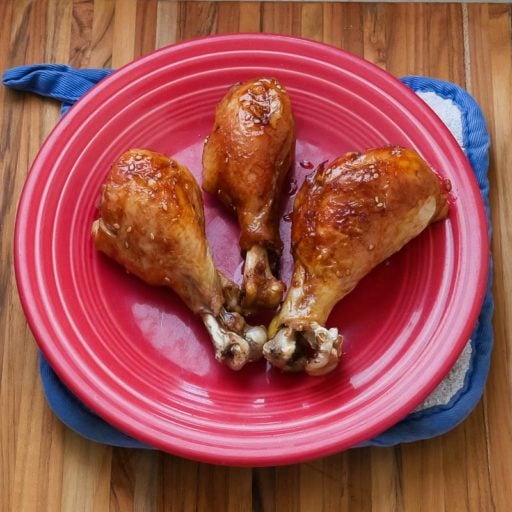 Pressure Cooker Teriyaki Chicken Drumsticks - Dad Cooks Dinner
Honorable mention:
Top 5 7 Instagram Pics from 2017 (most of them on the road)
(Sorry, I couldn't help myself - had to add a couple of time lapses at the end there...)
Top 5 Pressure Cooker Time Lapse videos on YouTube
Pressure Cooker New York Cheesecake
[YouTube.com]
Pressure Cooker Baby Back Ribs
[YouTube.com]
Pressure Cooker Corned Beef and Cabbage
Pressure Cooker Buffalo Chicken Wings
Pressure Cooker Greek Lamb Shanks - Time Lapse - YouTube
What do you think?
Questions? Anything you're looking forward to in the next year? Leave them in the comments section below.
Enjoyed this post? Want to help out DadCooksDinner? Subscribe to DadCooksDinner via eMail or RSS reader, recommend DadCooksDinner to your friends, and buy something from Amazon.com through the links on this site. Thank you.