It's time for my annual "State of the Blog" address... 
Thanks to all of you, my loyal readers, DadCooksDinner keeps on growing. My subscribers and monthly page views are up by 200% over last year. And, I'm actually making some money through Amazon purchases and the ads on the site. Not a huge amount; I'm certainly not quitting my day job any time soon. But I am making enough to pay for a week's worth of groceries now and again.


The downside this year: the real world getting in the way of my blog.
Last year it felt like I was on a roll. This year has been more of a grind.
At the beginning of the year, I cut back on the blog, I changed my schedule from three posts a week to two posts, to make time to write a cookbook. In February, I put together a table of contents for "The DadCooksDinner guide to Rotisserie Grilling". Then my day job got busy, my wife started student teaching, the kids got involved in their usual round of after school activities…and suddenly it's August, and I still only have that table of contents.
And Alton Brown stopped doing Good Eats. And Mark Bittman stopped being the Minimalist. It's just one thing after another. How can I cope?
OK, enough feeling sorry for myself. Here is my look back at the high points in year three of DadCooksDinner. As always, I will do this with a set of top five lists in honor of my favorite movie.
Top five happenings in the last year:
1. Winter Grilling guest post on ThreeManyCooks.com.
I am a huge fan of Pam Anderson's cookbooks. As I've said many times before, Pam's How to Cook Without a Book was a lightning bolt of inspiration, the one that pushed me to become a real cook. I was excited to write a guest post for her, Maggy and Sharon.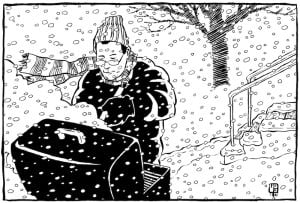 And, I was in a drawing from Kev Anderson!
2. Good Company Today and Cleveland MomsLikeMe.com.
Thanks to Jacquie and Ann at Cleveland.MomsLikeMe.com, I was on the Good Company Today television show on WKYC Channel 3 in Cleveland. (I was the featured "local food blogger".) I had a great time on the air, and then answering questions on Cleveland.MomsLikeMe.com about feeding a busy family.
3. Bubba Sous Vide was StumbleUponed.
Someone put my Beer Cooler Sous Vide Grilled New York Strip Steak post on StumbleUpon. I must have made the front page, becuase I had my best day ever…entirely in the hour between 11AM and Noon. The traffic trickled off after that, but still...a random February Thursday suddenly being my best traffic day ever? It was quite a shock.
4. Featured on Fine Cooking's Best of the Blogs
Related to #1 - I was featured on Fine Cooking's Best of the Blogs for that Winter Grilling post. I'm a long time subscriber to Fine Cooking, so that was a real treat.
5. Questions from readers
I love answering a good question, and I love that people see me as an expert on things. Some of my favorite questions (with short form answers - the real ones went on for pages)
Q: What kind of grill should I buy?
A: Weber!
Q: What pre-made spice rubs do I use?
A: Chili Powder, Herbes De Provence. Other than that, I make my own.
Q: Is it OK to grill a turkey without a rotisserie?
A: Of course!
Q: What kind of electric pressure cooker should I buy?
A: I don't know - but I got good suggestions in the comments.
Top five photos: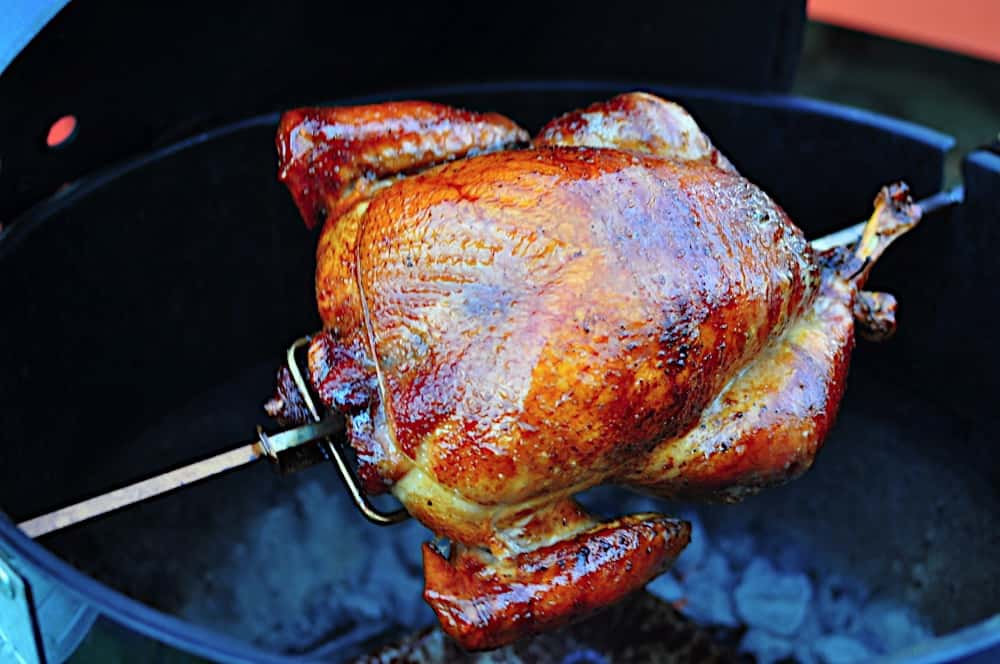 1. Rotisserie Turkey, Dry Brined with Orange and Spices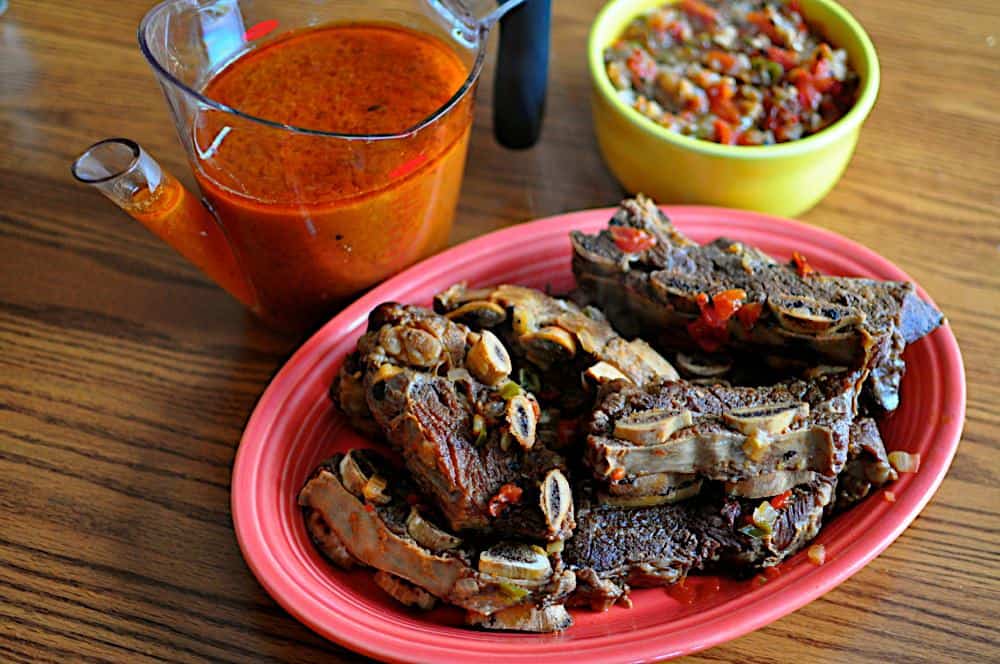 2. Pressure Cooker Short Ribs with Mexican Flavors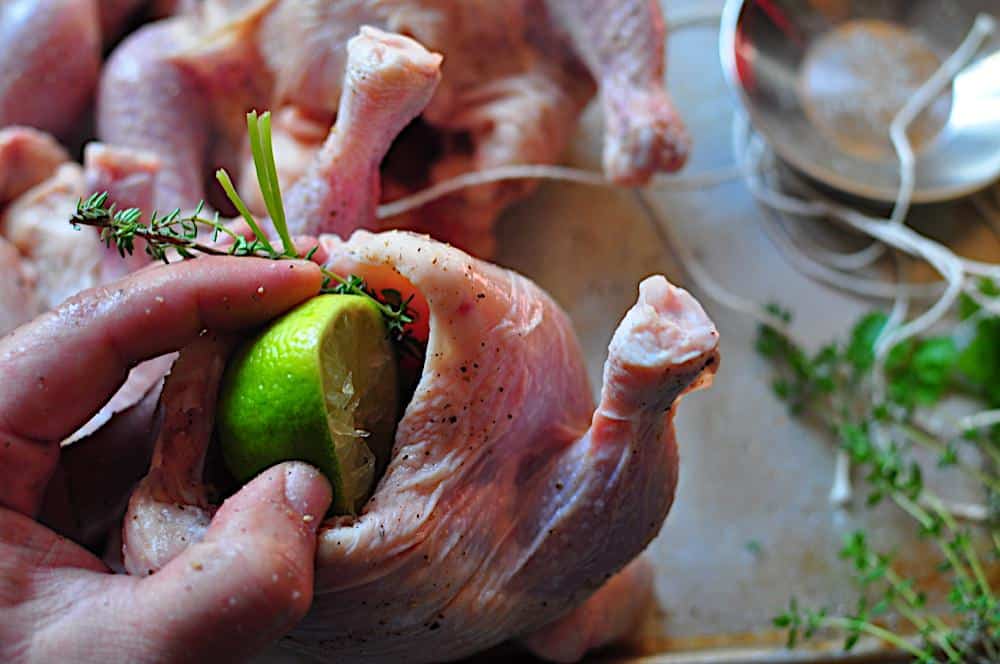 3. Rotisserie Cornish Game Hens with Lime and Herbs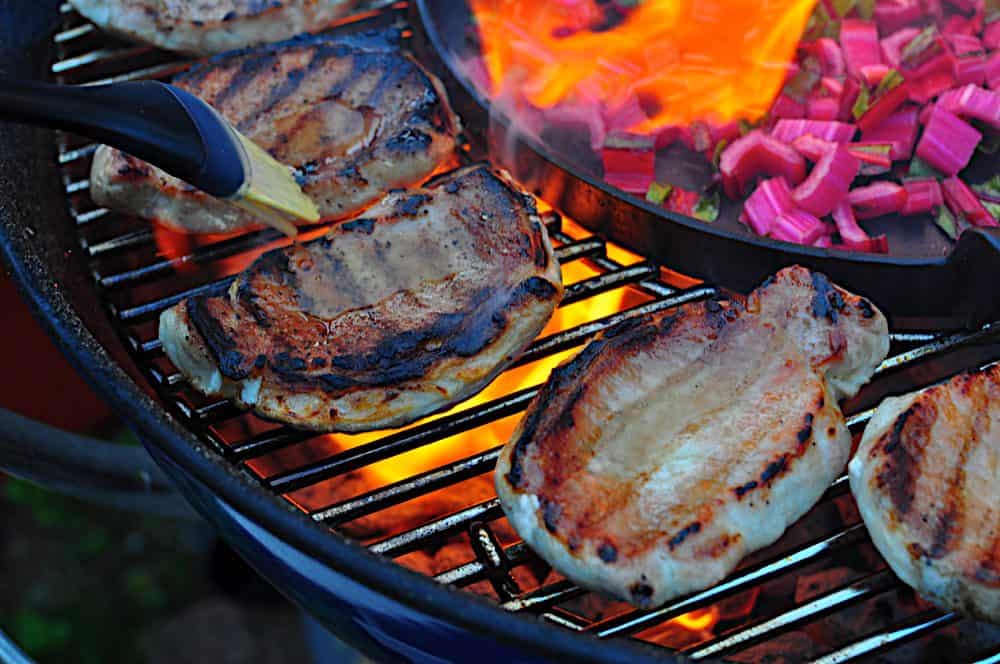 4. Grilled Pork Chops with Bourbon Brine and Baste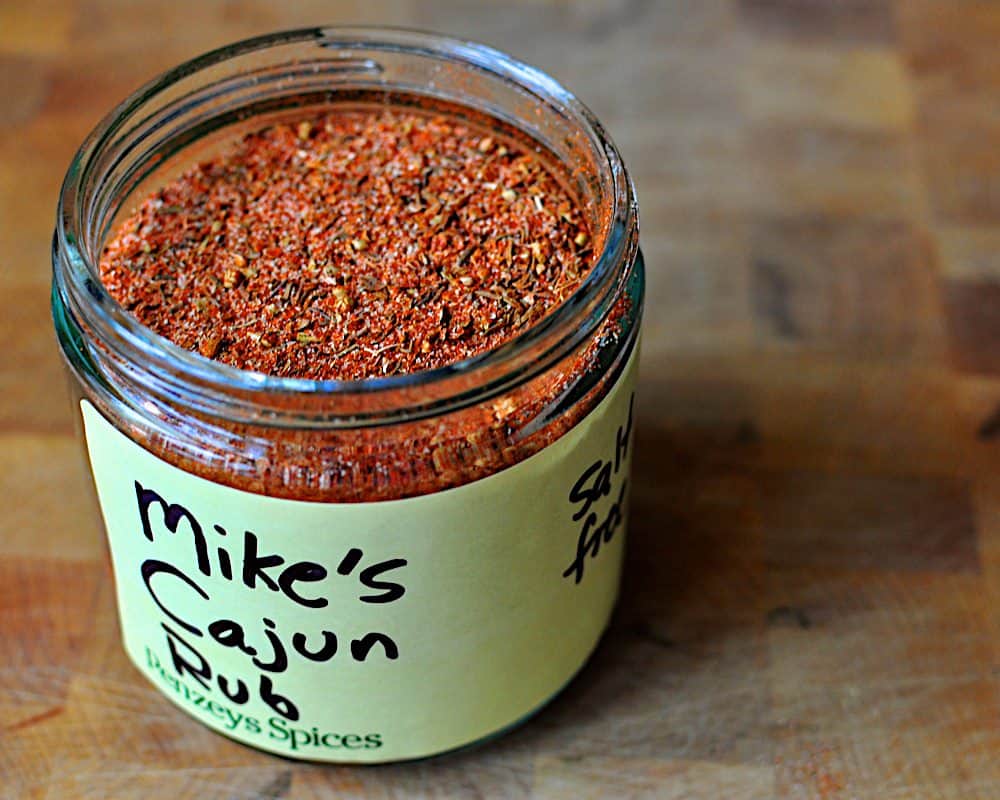 5. Cajun Spice Rub
Top five most popular recipes:
Recipes that had the most pageviews, published in the last year on DadCooksDinner.
1. Rotisserie Tri-Tip
2. Beer Cooler Sous Vide Grilled New York Strip Steak
3. Grilled Mahi-Mahi Fish Tacos with Red Cabbage Slaw
4. Pressure Cooker Pinto Beans in Tex-Mex Broth
5. Salmon Salad Bites with Sushi Flavors
Top five recipes according to my kids (who would be happy if I would just make hamburgers and tater tots):
1. Patatas Bravas (Spanish Style Fried Potatoes) (Tim's favorite)
2. Yakitori Chicken Thighs (Ben's favorite)
3. Pressure Cooker Turkey Chili with Chorizo and Beans (Natalie's favorite)
4. Slow Cooker Mexican Shredded Pork (Pork Tinga) (Everone's favorite taco filling)
5. Kale Chips with Chinese Flavors (One of the few vegetables they'll eat willingly)
I'm amazed that people read my food ramblings. I wouldn't be here if it wasn't for all of your interest and support. Thank you for reading, everyone!
Related posts:
Year Two Update
Year One Update
Enjoyed this post? Want to help out DadCooksDinner? Subscribe using your RSS reader or by Email, recommend DadCooksDinner to your friends, or buy something from Amazon.com through the links on this site. Thank you!