Thanksgiving Recipe Roundup. Looking for some DadCooksDinner recipes for Thanksgiving? Need ideas for your turkey, gravy, or sides? Here are my Thanksgiving favorites, the ones I turn to every year at Thanksgiving.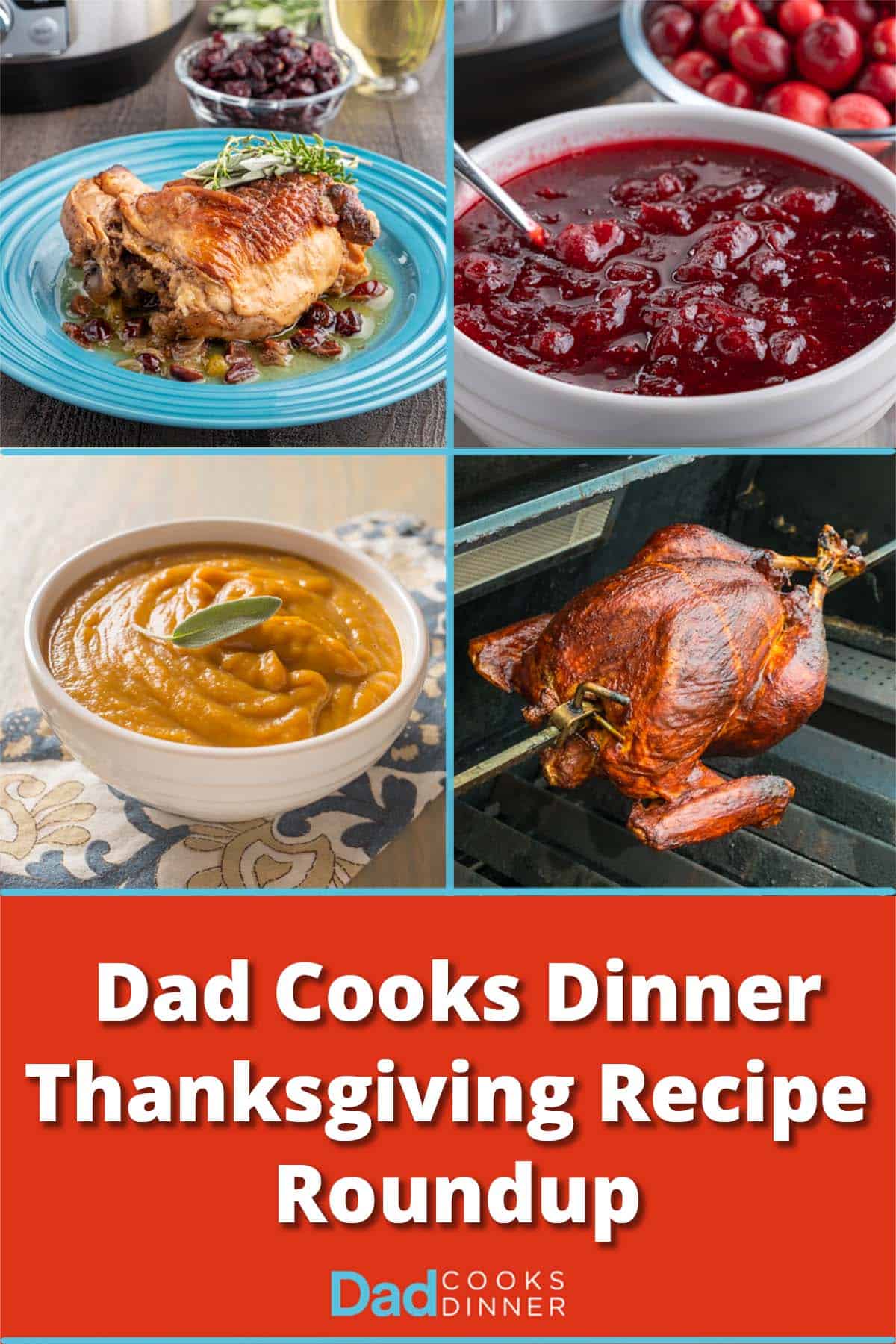 My pressure cooker supports me when I have my (large, extended) family over for Thanksgiving. For the big bird, I use my grill. Grilled turkey tastes better and frees up the oven for other dishes, like the stuffing. I use my pressure cooker for prep work, making turkey broth, gravy, and cranberry sauce ahead of time; I use it for a side dish on the day itself, usually sweet potatoes or squash.
When we have a smaller Thanksgiving, with just the two of us, I switch to pressure cooking the turkey. I love dark meat turkey, so I'll pressure cook a few thighs or drumsticks and pick and choose our favorite side dishes.
So, here it is, my Thanksgiving recipe roundup. Good luck on T-Day!
Happy Thanksgiving, and good luck with your T-Day cooking!