My non-negotiable Thanksgiving foods are the turkey, stuffing, mashed potatoes, and a lake of gravy covering it all.
I'm usually cooking for a crowd, so I've got my grill, oven, stovetop, and a couple of Instant Pots. Everything in my kitchen is pitching in to get the job done. Except…this year my brother is hosting. (Hi, Pat!) So I'm just bringing a couple of side dishes and desserts. (My wife, the baker, is making a bunch of pies.)
If you're looking for Thanksgiving inspiration, here are my favorite recipes for the Turkey Day Holiday:
The Bird
I cook my turkey outside, on the grill, to save space in the oven for side dishes.
My Rotisserie Turkey, Dry Brined with Orange and Spices is still my favorite recipe; if you don't have a rotisserie, that's fine, you can still grill your turkey: Dry Brined Grilled Turkey (Grilling Basics) - DadCooksDinner.
If you're cooking for a smaller group, grill a turkey breast: Rotisserie Turkey Breast with Honey-Bourbon Glaze
Or, for a smaller group, you can pressure cook: Instant Pot Turkey Thighs with Thanksgiving Flavors or Instant Pot Turkey Legs with Poultry Seasoning
Sides
I start ahead of time, making a batch of Turkey Broth on Wednesday for the gravy and the stuffing.
The gravy: Pressure Cooker Turkey Giblet Gravy
The stuffing: Rotisserie Pan Bread Stuffing with Cranberries and Apples, though a friend who grew up in the south insists it should be Cornbread and Sage Sausage Stuffing.
I need a big batch of fluffy mashed potatoes. (Which I still don't have my recipe for on the blog.) Here's the closest one: Pressure Cooker Smashed Garlic Red Skin Potatoes
.
In my family, sweet potatoes and squash are also essential: Pressure Cooker Sweet Potato Puree and Pressure Cooker Butternut Squash with Honey and Sage are my versions.

I know some people like their cranberry sauce straight from the can. People with more refined tastes will love this sweet-tart Instant Pot Cranberry Sauce
And last, but not least, Shaved Brussels Sprouts. I feel like we need something green on the table, and I love these Brussels sprouts. Or, if I'm feeling decadent, this cheese-covered Brussels Sprouts Gratin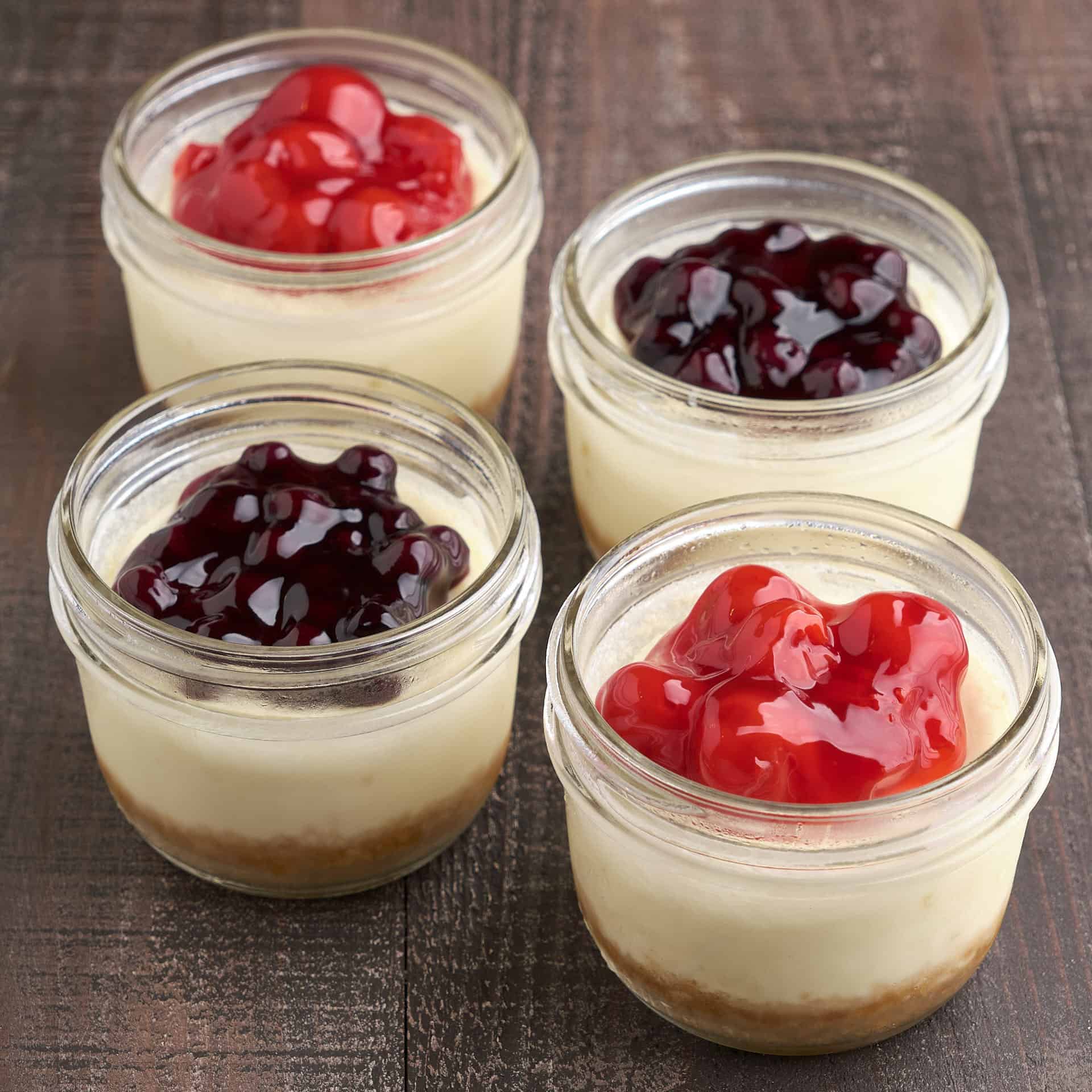 Desserts
For dessert, some mini pies and cheesecakes:
Instant Pot Mini Pumpkin Pies
Instant Pot Mini Cheesecakes
…made a few days ahead, stashed in the refrigerator, and with strict warnings passed out to all the kids about the disaster that will befall them if any go missing before Thanksgiving.
Leftovers
Save the bones! Your turkey carcass is perfect for making a big batch of broth, and I think I like day-after-Thanksgiving Turkey Soup as much as the main event. And, I will have my annual New Turkey Soup recipe next Thursday, so save some broth for then.
Pressure Cooker Day-After-Thanksgiving Turkey Carcass Soup
Instant Pot Day-After-Thanksgiving Turkey Carcass Southwestern Soup
Instant Pot Day-After-Thanksgiving Turkey Tortellini Soup (from the bones)
Happy Thanksgiving!
For the second year in a row - hang in there. We need you on the other side of all this craziness. I know it feels like it's been going on forever - it has been going on forever - but we'll get through it. Happy Thanksgiving to you and yours!